AviusULD S-series Lower Deck Cargo Containers are designed to meet every airline's need for superior durability, minimized weight, and adaptability to the industry's unique challenges.
By combining durable and high-quality materials in a modular design with interchangeable parts, we guarantee the lowest TCO (Total Cost of Ownership), easy maintenance and optimized ULD handling.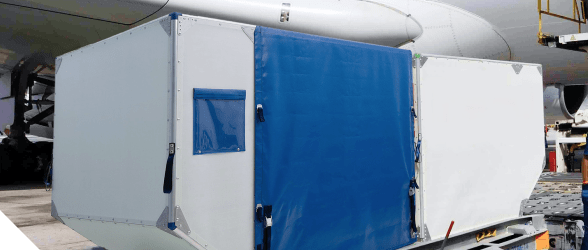 Seamless fitting and smoothness due to contour-adapted extrusions.

Maximum robustness due to strong gussets and extrusions.

Easy and ergonomic handling due to door locking mechanism.

Repair cost-reduction due to individually replaceable forged corners.

Extrusion inserts create resistance to high impact forces and bending.
Protection of cargo and bags with smooth interior surfaces.
Taking weight-savings and durability to new levels.
Industry-wide lowest weight AKE container at 51 kg
High-impact resistant composite material
Minimizes weight while maximizing durability and fuel-efficiency
The perfect balance between strength, weight, and cost.
Weighs 55 kg (10 kg less than aluminum configuration)
Performs 18% better than industry-standard AKE container
Excellent Total Cost of Ownership (TCO)
High-grade alloys with the best quality at a competitive price.
65 kg for a standard AKE container
A tried and tested design with the ultimate balance between weight and cost
Our Award-Winning SEN door
Easy, quick and tight closure with new mushroom-locking mechanism
Reduces opening and closing time an average of 30 seconds
30% stronger door with reinforcement
Lowers handling time and cost by 15%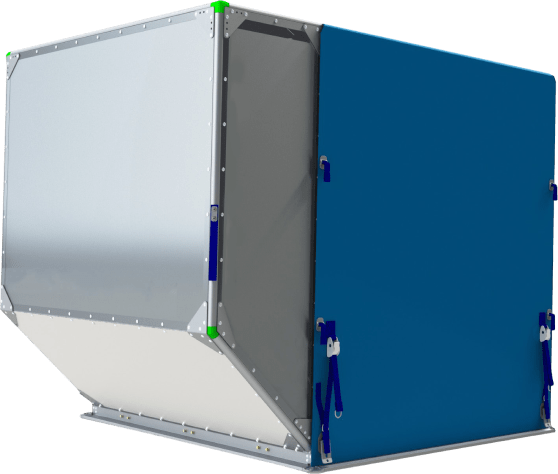 Durable and easy to operate thanks to our new SRU system, with a sliding lock clasp and locking mechanism integrated in the bottom door bar.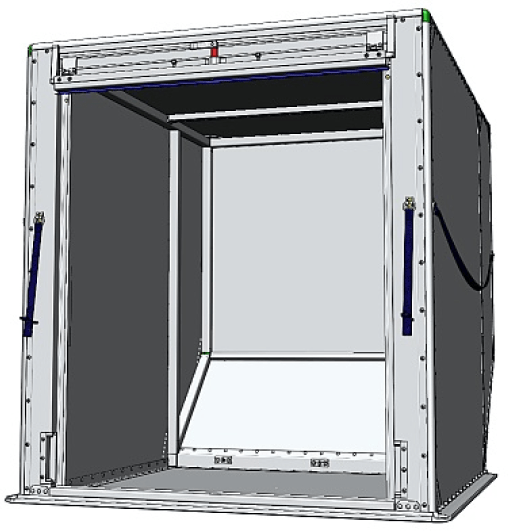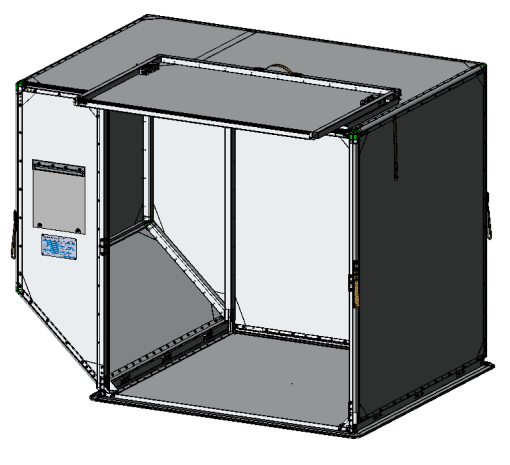 Safe and easy operation due to our ergonomic toggle lock system, which includes a visible status indicator. Suitable for all custom seal designs.
Lower Deck Container types and design options
ULD Type
Base L x W
FRC*
Panel Material
Base Type
Door Type
Aluminum
Herculight
Endumax
Non-Forklift
Forklift
Flexible
Solid
DPE
47 x 60.4
AKH
60.4 x 61.5
AKE
60.4 x 61.5
DQP
60.4 x 96
DQF
60.4 x 96
ALP
60.4 x 125
ALF
60.4 x 125
AAP
88 x 125
AAF
88 x 125
AMP
96 x 125
AMF
96 x 125
*FRC
= Fire Resistant Container
Fire Resistant container (FRC)
All types of main deck container may also opt for a Fire Resistant Container (FRC).
Fire Resistant Containers (FRCs) provide an additional layer of safety against fire in the container contents.
Our FRCs are proven to withstand and contain fires for 6 hours, including fires containing lithium batteries.
Protects load and operators due to 100% smooth interior and innovative patented ergonomic door solution.
Designed for maximum robustness with cross-utilization and minimum number of unique parts.